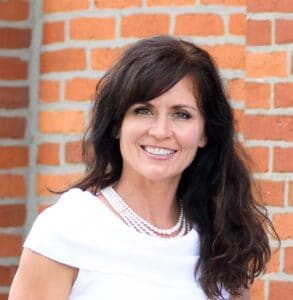 Kelly Forman
Realtor, Director of Marketing
"At Forman Realtors, I'm surrounded by people who care about our community—people who work hard every day to do what's right for everyone around them. That dynamic is uncommon, and I'm delighted to be part of it."
Kelly's professional experience brings unique advantages to her clients. Before joining Forman Realtors, she informed the strategy and creative direction for branding and marketing campaigns at local, national, and international levels. As a third generation Realtor, she has a lifelong interest (and investment experience) in real estate and a clear understanding of market trends that impact Central Ohio. Finally, Kelly has a graduate degree and post-graduate certifications that empower her to negotiate transactions and mediate client relationships with a high level of skill.
Kelly's delighted to bring her expertise to Forman Realtors. She's proud of the legacy of hard work and community service that Forman Realtors stands for, and she appreciates what they bring to clients—integrity, knowledge, and value.
Kelly lives in the Village of Sunbury and volunteers regularly for school activities. Her sons both attend Big Walnut High School where they are scholar-athletes in football, basketball, and track. Her daughter is also a scholar-athlete at Big Walnut Middle School in soccer, volleyball, and track; she also shows cattle and sheep competitively through the Eagle Country 4H Club at the Hartford and Delaware County Fairs. When she's not busy with her own children, Kelly loves to watch her nieces and nephews pursue their dreams. Her family attends the Centerburg Church of Christ.
Kelly's Sunbury Area Favorites:
Place to meet friends for a burger: Joe's Firehouse Tavern
Place for wings: Mudflats Grill
Place to watch a game: Big Walnut Grill
Place to walk or ride a bike with kids: Heart of Ohio or Kokosing Gap Trails
Town square: Sunbury, of course
You can learn more about Kelly's professional experience at kellyforman.com.